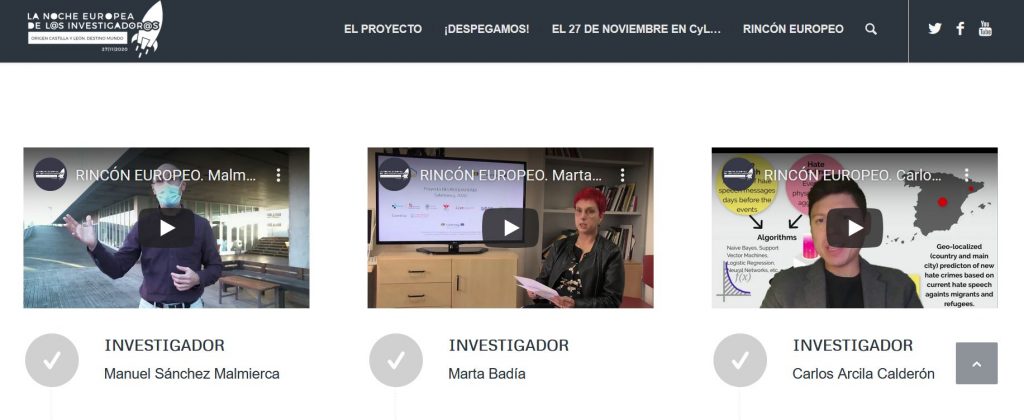 The European Researchers' Night (ERN) is an annual event funded by the EU taking place across Europe and aimed at bringing science and the work of researchers closer to the general public.
This year, the ERN took place on Friday, November 27. In 'Castilla y León', the Spanish region were our consortium partner University of Salamanca is located, several EU-funded projects were showcased. Among them also BrainTwin. Manuel Malmierca, Enrique Saldana and David Perez-Gonzalez from USAL used the opportunity to introduce the project to the Spanish audience. A video with our colleagues is available here (in Spanish).
The list of all local researchers from Castilla y León who participate in European consortia can be found here.